Winter storms may be both picturesque and tiresome. Obviously, it makes sense to us. No doubt, snow-covered wonderlands out of ordinary landscapes are eye-pleasing. On the other hand, it also poses serious threats to comfort and safety.
The best time to visit is when these areas have a lot of snow and cold winds. In order to ensure the safety and warmth of you and your loved ones, you should be well-prepared. We'll adopt a practical approach in this guide. We guess it is a necessary first step, right?  It discusses how portable power stations can be vital to your safety and comfort. Not only this, it also aids in winter storm preparation.
How to Prepare Before a Winter Storm?
Creating a Winter Storm Preparedness Plan
Before winter knocks at our door, it's essential to have a full proof plan. But what should be included in this plan? Keep reading this article to get an idea:
It is essential to have a family emergency plan in case of a winter storm. Have you yet created one? Make it right now. It should include how you would communicate in the event of a separation. It also highlights where your family will take refuge. It should outline what to do in the event that a member is hurt or wounded
Evacuation Plan (If Necessary)
Winter storms may occasionally necessitate evacuation. It's essential to have a plan that outlines your escape path. It should also list all the things you need to bring with you. Make sure to include a specified meeting place. You won't get it now but it might save a life
Make a list of emergency contacts first. All of the family members, acquaintances, neighbors, and most importantly - the local government's phone number should be included. Remember to grant access to every member of your family
Emergency Supplies Checklist
Do you want to overcome a winter storm emergency effectively? We got your back! You'll need a checklist of essential supplies. Here are some of the essential items you should keep and be well-prepared:
Now is the time to stock up on non-perishable foods! The question is, though, why? Foods that keep well include dried fruits, granola bars, and canned foods. Don't forget to stockpile enough food for at least three days. Water in clean containers is included in this (about one gallon per person per day).
Warm Clothes and Blankets
Cold temperatures are one of the biggest challenges during winter storms. So gather up plenty of warm clothing, including insulated jackets, gloves, hats, scarves, and extra blankets.
An adequate first aid pack is essential. But what ought to have happened? Bandages, antiseptic wipes, painkillers, and any prescription drugs your family members need should be included.
Heating and Lighting Sources
It is a must-have thing that you should have alternative heating and lighting sources. You can go with options like portable propane heaters, battery-operated lanterns, and flashlights.
Winter storms can be scary and dark. They can cause power disruption for more than two days. But now, you don't have to panic. It is possible to save lives. This is only possible when you have a backup power supply, such as a portable power station like those made by Growatt. These devices are here to make sure that your essentials are charged all the time. They also give you access to the critical information during the storm.
Winterization of Your House
Winterization of your home is important. It might need some work but assures you many benefits. It provides a cozy and safe ambiance during a storm. Follow these instructions and make winterization of your home possible. These instructions are:
Windows and doors are properly insulated and sealed during winter storms. It can save high-cost energy bills dramatically. Moreover, it keeps your house comfortable.
Frozen pipes can cause some heavy and costly damage. Make sure to insulate pipes in unheated areas of your home. This step will let faucets drip during extreme cold to prevent freezing.
During winter try to avoid going out or driving. In case you have to drive due to some emergency then check your vehicle properly. Install the snow tires. Make sure to keep a basic winter survival kit, and gas tank at least half full at all times.
Do you know snow buildup can lead to accidents? Therefore, it is important to clear up snow and ice from driveways, walkways, and stairs now. This small gesture can promptly prevent accidents. You can also go for rock salt or sand to improve traction on slippery surfaces.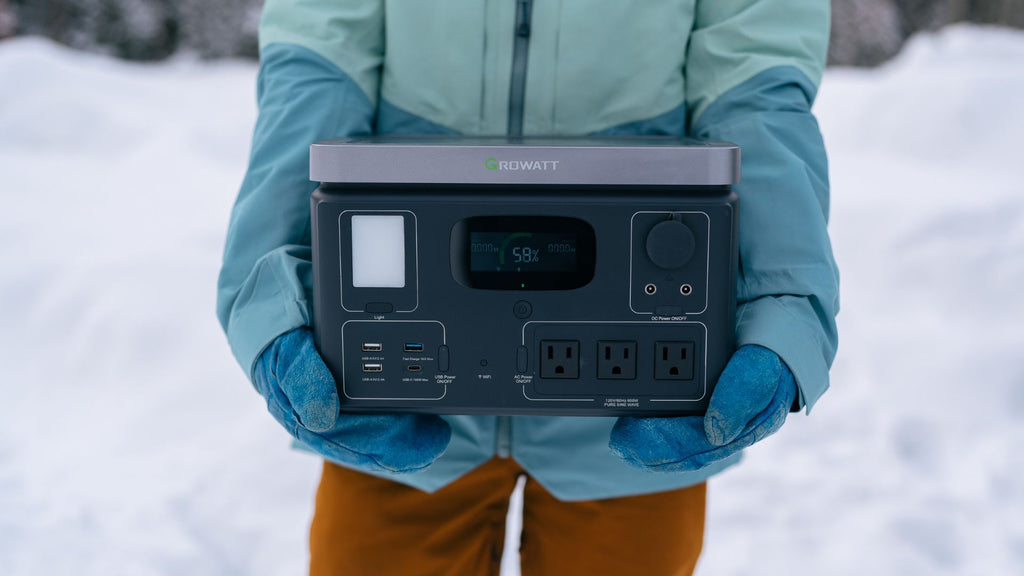 What to Do During a Winter Storm?
It's crucial to your safety and well-being to know what to do in such a situation. Following are some methods to get through the challenging times during a winter storm:
Staying Inside
People usually prefer to stay in their homes during winter. It's like your comfortable haven. And may also protect you from the inclement weather outside. 
If you stay indoors then you will be ultimately protected by any predators as well. It is a good idea to evacuate your home to a central room. This is helpful in case of an electricity loss. You may secure your comfort and more effectively conserve a good amount of heat by doing this.
Safe Use of Heating Sources
The temperature drops and the snow begins to accumulate is not a favorable condition for anyone. Things get exceedingly challenging, isn't that correct? In such conditions, you have to rely on heating sources to keep yourself warm. These sources are generators, space heaters, and fireplaces. However, it's important to use these heat sources safely.
An adequate amount of ventilation is required to prevent the release of dangerous gases like carbon monoxide. Make sure you maintain your heating sources properly. Follow the manufacturer-provided safety guidelines. It is important to be aware that carbon monoxide poisoning during winter storms is a major and often silent problem.
Preventing Carbon Monoxide Poisoning
There are certain gases that are poisonous during winter storms. Now the question arises, which gases they're? When breathed in large quantities, there's a colorless, odorless gas in the air. This gas is known as carbon monoxide (CO).
Many people don't know but carbon monoxide is released as the byproduct of fossil fuels like coal, wood, and gas. This means that furnaces, generators, and gas heaters can be the biggest source of CO production. This gas can be fatal when consumed in high amounts. It is preferable to have working carbon monoxide detectors in your house to prevent CO poisoning.
What's the best part of investing in such detectors? Before CO levels get dangerous, these detectors can notify you of their presence. Therefore, always remember to use these appliances outside of your house or in a well-ventilated area.
Food Safety
Pay attention to food safety when having such a winter storm! To prevent spoilage and foodborne illnesses, follow these guidelines:
Close the doors of the freezers and refrigerators as much as possible. You might be wondering why. This step helps to maintain the temperature of your food and keeps all the perishable items fresher for a longer period.
When talking about food consumption. Try to consume perishable items from your refrigerator first. These foods have a high chance to spoil without power. Once these items are used up, then switch to non-perishable food.
Go and get a food thermometer now! With the help of a thermometer, you can check the temperature of your appliances on and off.
Remember that perishable items should be stored in the refrigerator at 0°F (-18°C) or 40°F (4°C) or lower. So don't take any chances at all if you have doubts regarding the safety of a particular item!  It is better to be safe. Therefore, get rid of them as soon as possible.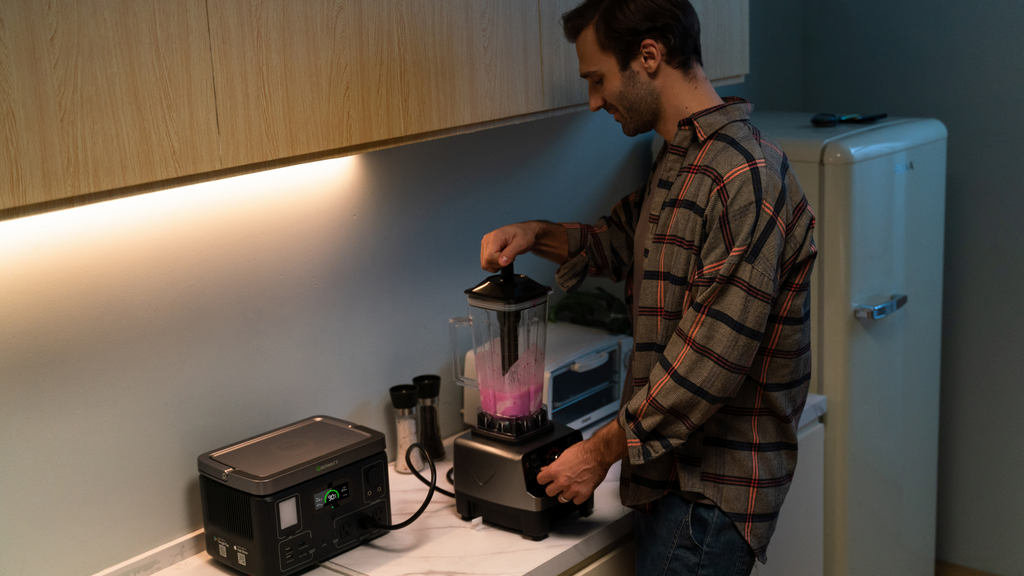 Bottom Line
Winter storms are often cruel and erratic. But do not fret! You can withstand the cold, snow, and ice safely and comfortably if you prepare ahead of time. An essential component of your planning ought to be a backup power supply. But Growatt has solved this problem for you. These portable power stations can provide electricity to keep your essential devices charged. Bets part? They offer a sense of security during power outages.