Our Story
"Solar will make a difference in the world's energy future." Such belief inspired a group of passionate solar energy enthusiasts in 2011 and there began the story of Growatt. Over the years, we have been committed to powering a greener tomorrow by continuously expanding our offering portfolio to cover a wider range of green energy scenarios. Today, Growatt has become one of the top brands in the field of solar energy solutions, providing all-scenario green energy products for about 3.6 million individuals, families, and businesses worldwide.
That's the essence of what we do – but we never stop here.
Portable Power Station
Learn More
Residential PV
Learn More
Residential ESS
Learn More
Commercial ESS
Learn More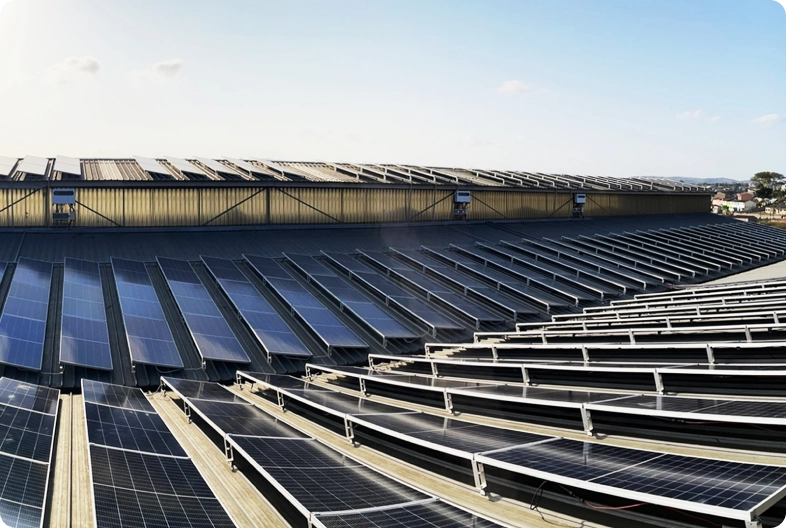 Energy Management
Learn More
Power & Beyond
Our mission since the first day has been to create more possibilities for clean energy and a greener future for humanity. To empower true energy independence, our all-scenario green innovations are not only limited to residential and business power generation, energy storage, green energy consumption, and smart energy management. The portable series brings true benefit to a broader range of users including outdoor enthusiasts, off-grid dwellers, emergency preppers, professionals, and those who are on the go, making green energy accessible wherever you need it.
Why Trust Growatt
"We Believe in the Pursuit of Green Energy"
We believe a greener future is not just a talk, so we really get into every user's life and build green solutions around their daily power needs. With the decent quality and satisfying services we provided, Growatt has gained a solid reputation over the last decade and has been chosen by more than 3.6 million individuals, families, and businesses worldwide. Being one of the most popular user-side solar brands, we believe Growatt can, and should, have a beneficial impact on the industry we are in.

Your Reliable Solar Expert
Being a solar pioneer brand with more than 11 years of experience, Growatt is now recognized as the world's top 1 residential PV inverter brand. We are happy to leverage our leading green energy technologies to power people across the world to live, dream, and explore without limits. By offering superior solar performance on our green energy innovations, we make solar energy not just an eco-friendly alternative to other forms of energy, but a better experience with the more sustainable world.
Your Energy Storage Partner
Growatt, a global leading distributed energy solution provider, always pays attention to the soaring global electricity demand, and has built comprehensive solutions around our users' power needs, not only to provide users with easier access to a greener energy supply, but also a way to use green energy more efficiently and wisely.

Good in Quality
Owning a cutting-edge in-house manufacturing center allows us to always guarantee the quality of our products. Choose Growatt! Relieve yourselves of any concerns about quality.
Good in Service
Everything we do is geared toward making you completely satisfied. Our extensive local service network and responsive customer support assist us in delivering the best user experience possible.
About Growatt
Growatt was established in 2011 by a group of pioneers in the global PV industry with a vision to build a green and sustainable future. Specializing in sustainable energy generation, storage and consumption, as well as energy digitalization, the company designs, develops and manufactures PV inverters, energy storage products, EV chargers, smart energy management system and much more.