Power outages can occur due to various reasons. It can be due to environmental factors, equipment failure, or even human errors! No matter what the reason is, a power outage will cause a lot of inconveniences, particularly to those having a home office setup, working at hospitals, or other industries in which power interruptions could be critical.
Good thing, that portable power stations and backup generators have come into this world! Power outages are no longer a major dilemma. Investing in this would not just save you from disruptive situations but can also be beneficial to the environment. However, things could still go wrong when used improperly, that is why being well-informed is important.
Why is it Necessary that your Generator is Installed Properly?
There are varieties of generators to choose from. They may serve the same function – which is a backup to the main grid, or they can also be a main source of power during outdoor and remote activities. Some features are advantageous but at the same time, can be dangerous. It can damage life and properties if not used correctly, and if the standard procedures of the installation are not properly followed.
Some just do it on their own, or what they call D.I.Y but it is strongly suggested that generators be installed by professional technicians. A machine that has something to do with electricity, requires thorough study to master because complicated wirings could lead to severe damage.
This article will help you understand and provide guidance on how to connect a backup power generator to your home. This aims to provide the reader with some knowledge regarding transfer switches and interlocks, and a step-by-step guide in installing the generator in your home.
Installation of Transfer Switches and Connecting the Generator in Your Electrical Panel at Home
Transfer switches are fundamental because, during outages, they conduct seamless transition between the main source of power and backup. There are different classifications of transfer switches either manual or automatic, but whichever type you choose, thorough research and sufficient knowledge are important, especially in handling installations of such products.
In installing a transfer switch, you must know what applies to your generator in terms of rating and power. There are different types of transfer switches, there are automatic and manual transfer switches. The best way to determine what is right for you, other than doing research, is to consult a professional.
After making your choice of transfer switch, the next step is to install it. What you'll need in this step is the transfer switch kit and appropriate electrical tools. If you are someone who knows how to DIY, you may proceed with this step. However, it is better to be done by an expert.
The next step is connecting the generator to your home. Whatever type of generator you have, it is important to review the user guide manual that comes with it. All helpful information for the installation can be found there.
The best and safest way to connect your generator to your electrical panel is by utilizing a transfer switch. It ensures the safety and smooth operation between your generator and the main grid at home. To do this, a specific generator cord that connects the generator and transfer switch is needed. Before turning on the generator, you must make sure that the source is coming from the backup rather than the main source. This process must only be done by a professional.
Here is a step-by-step guide to better understand: 
Step 1: Locate the electrical panel at your home. These are usually found behind the main door of the house. Remove the cover of the panel and see to it that there are no connected devices and that it is completely turned off. This is to ensure that there is no electricity flow and that the technician/user will not be harmed.
Step 2: Remove the panel cover to expose the main electrical panel to remove the circuit breaker, and turn the breaker's handle counterclockwise.
Step 3: Connect the generator to the transfer switch. There is a specific heavy-duty extension that connects the two.
Step 4: The next step is to restore the power to your home. To do this, plug the main power cord into the main breaker then turn it on.
Step 5: The final step is to run the generator. Make sure that the appliances connected to it are working. If there are no errors encountered, your generator is good for use.   
For fuel-powered generators, setting it up must be done in a well-ventilated area. Before minding the fuel, generators must be turned off or not operating. In this step, the user guide manual is also helpful but still better if done by a professional. DIY installations are not recommended.
Professional Installation vs. DIY
Anything that we do, especially when it is a product of hard work, could always be fulfilling. However, when it comes to electric stuff and wiring, doing it yourself should be carefully considered. Improper installation of transfer switches and generators may lead to dangerous outcomes. Professionals in this field are experienced, well-informed, and practiced which is why they are the perfect fit for the job. With the complexity of the installation of generators, doing it on your own can be inconvenient. It is prone to errors that could also affect the overall performance of the equipment. In some cases, it might endanger one's life.
Professionals in this field are the most reliable people to do the installation of generators in any of your applications. It ensures the safety of your equipment; it can reduce the risks of accidents related to fire and other electrical issues.  Additionally, professional installations provide a hassle-free process.
There are factors to consider when installing a generator, it depends on the money that you are willing to spend, and how huge or complicated your applications are. Though DIY installations are not recommended, it is still important that you carefully assess your application to determine the approach of your installation.
Either way has its pros and cons but what's important is that your generator will perform its function well without causing harm to the application and the user.
Maintenance and Safety Tips
Generators can serve you for an extended period if they are maintained properly. There are important points to take note of in maintaining generators.  In most cases, generator maintenance can be done on your own.
Just like other equipment that consists of different parts, overused parts should be disposed of when they reach their lifespan. You may check it depending on their performance, if they seem to be erroneous to the point that it affects the performance of the device, then it might need to be changed or upgraded.
Fluid and oil play a significant part in the functionality of gas or diesel generators. Their level must also be regularly checked. Failure to do this may cause your generator to not turn on. Low levels of fuel may lead to permanent damage to the engine of your generator.
Solar generators are used as backup which means they may not be needed for a long time since you'll only need to turn it on during blackouts. But as a part of its maintenance, solar generators must be started up to check if their batteries are still working properly. Failure of the battery is also the failure of the entire equipment.
Regular maintenance of generators ensures that they are always ready for use. The user needs to understand different ways to maintain it to measure the reliability of its performance. With this, the chances of having an error during its operation will be low, it will reduce downtime, and it also helps prolong the lifespan of the generator.
Safety Precautions During Operation
Safety for all operations must always be considered. Some good safety tips to note are the following:
Generators are not a hundred percent waterproof. They must not be operated in rainy or wet conditions – they must be kept dry. Operate it in a dry and appropriate area to avoid electrocution.
Some generators have harmful emissions, you should not operate them in an area without proper ventilation. Generators can be operated under an overhead roof that allows them to have adequate airflow.
Fuels are highly flammable. When refueling generators, they must be cooled down first to avoid major damage to both users and equipment. Proper application and regular maintenance are also part of the safety measures in using generators.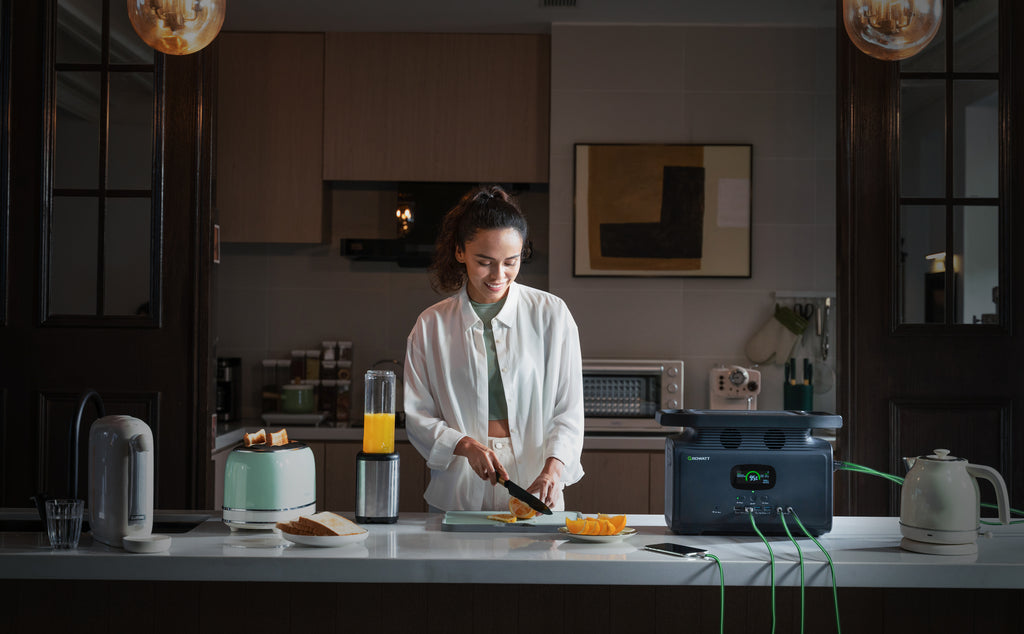 Emergency Shutdown Procedures
Consulting the manufacturer or reviewing the user manual is one of the ways to determine the emergency shutdown procedures. Familiarizing yourself with this would help you during unexpected situations. The user must pay attention to the signals and warnings given by the equipment. Emergency shutdown is different from normal shutdowns. Emergency shutdown must only be done when there are malfunctions detected.