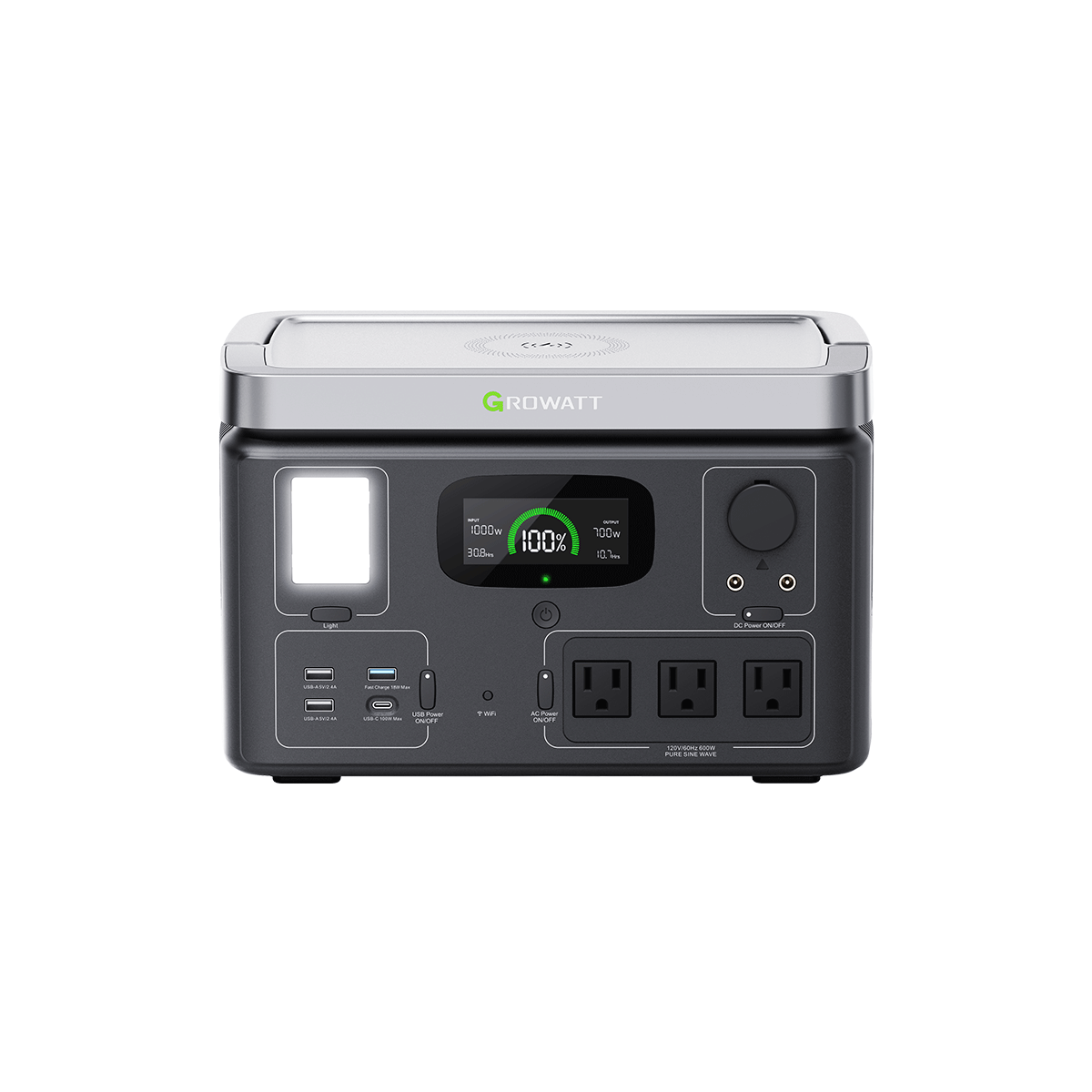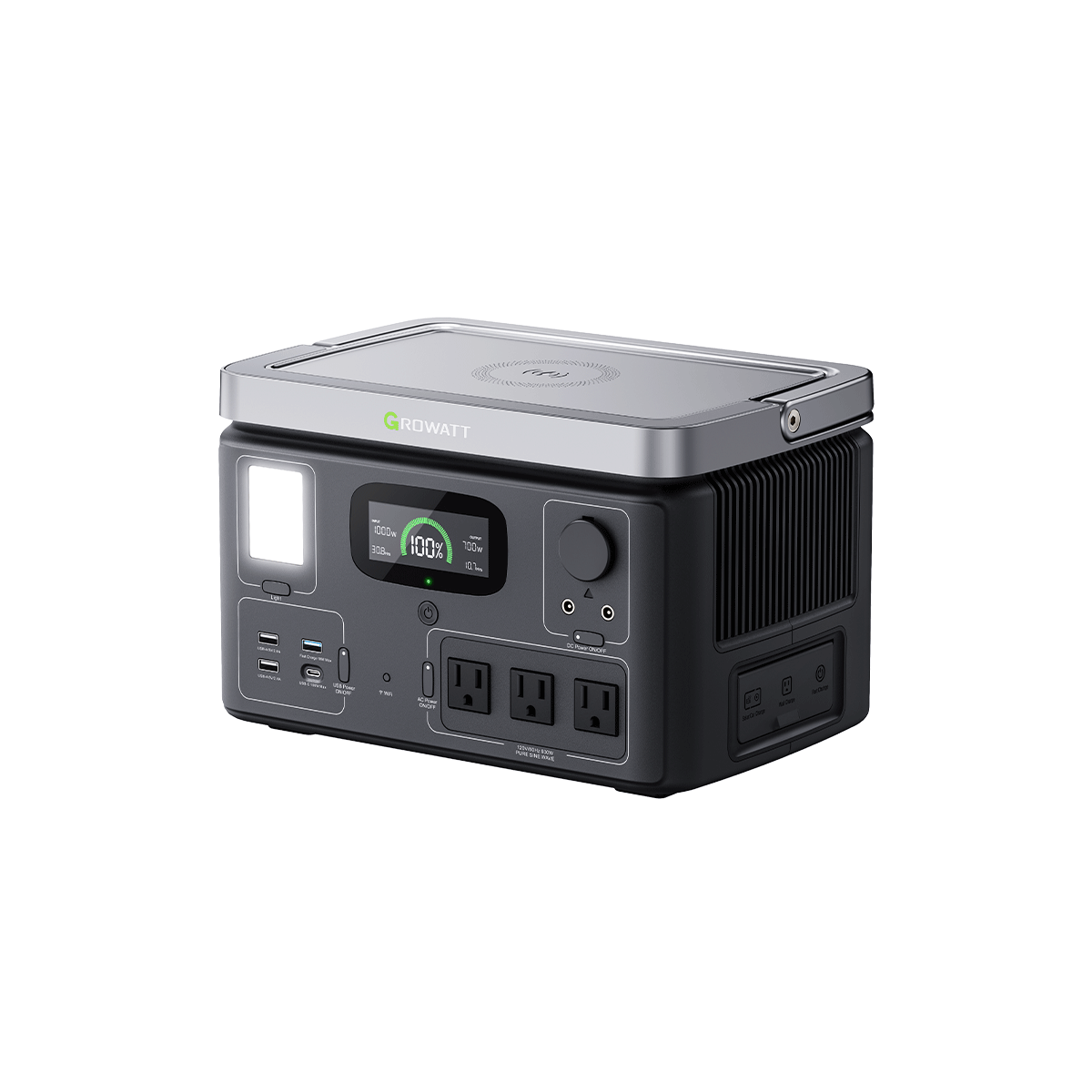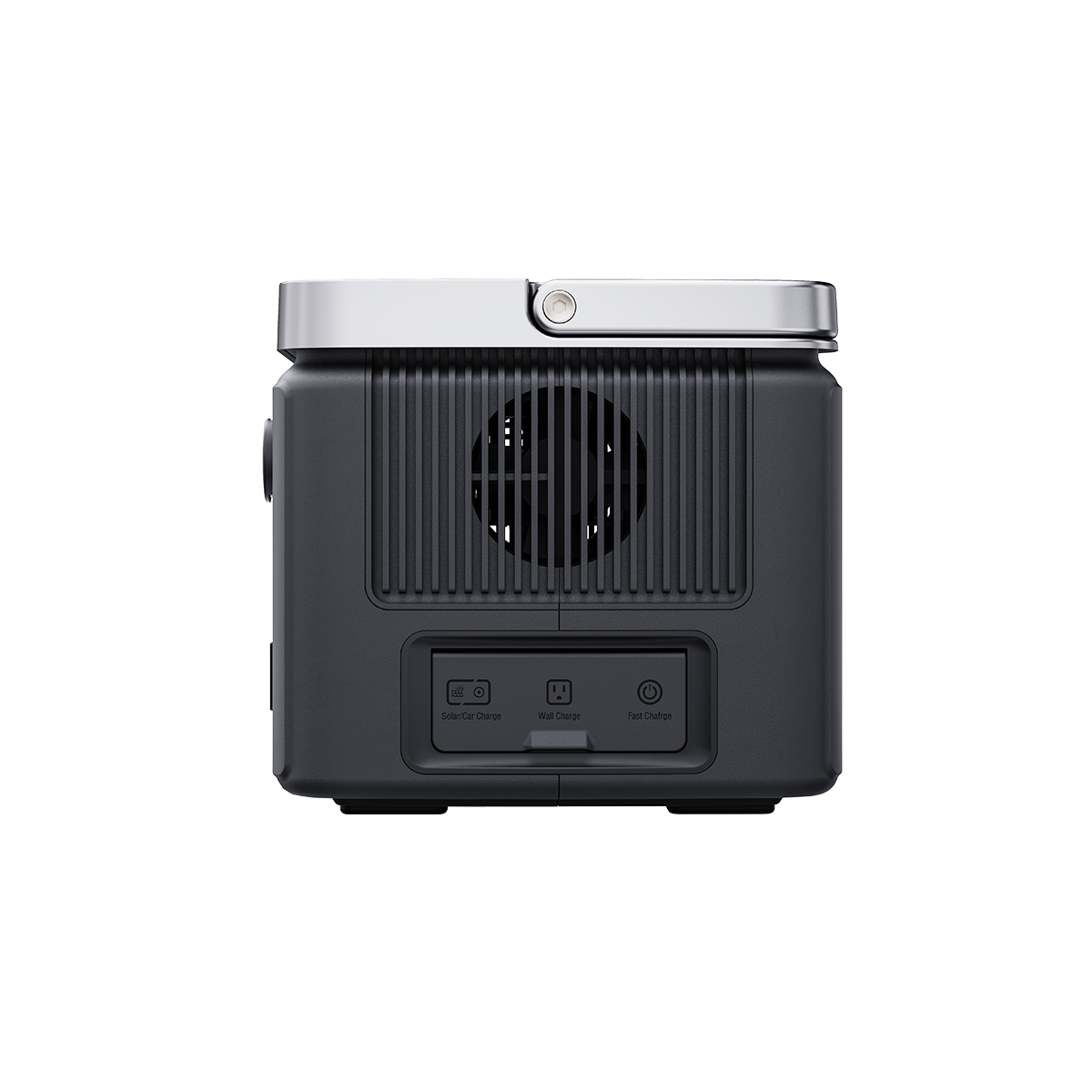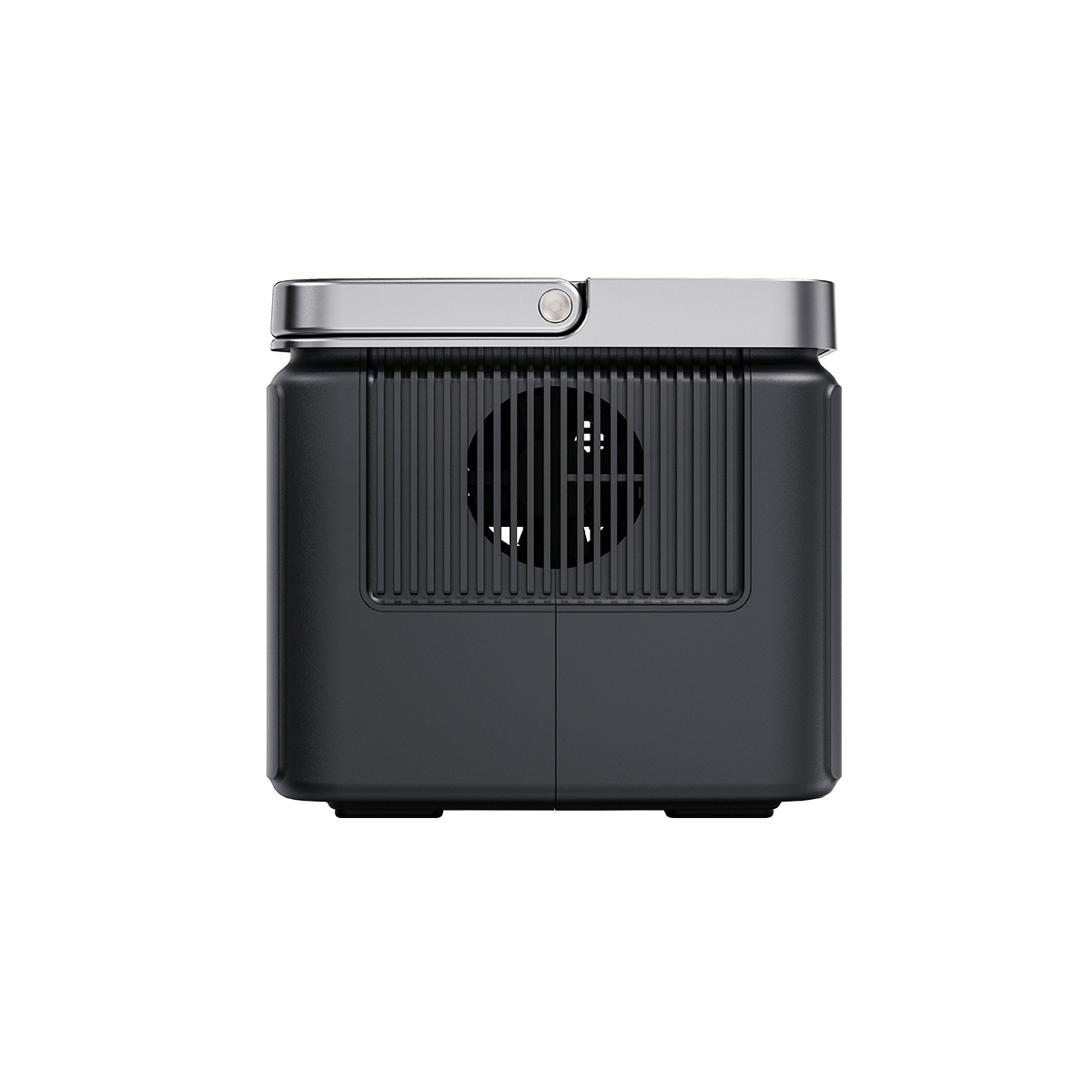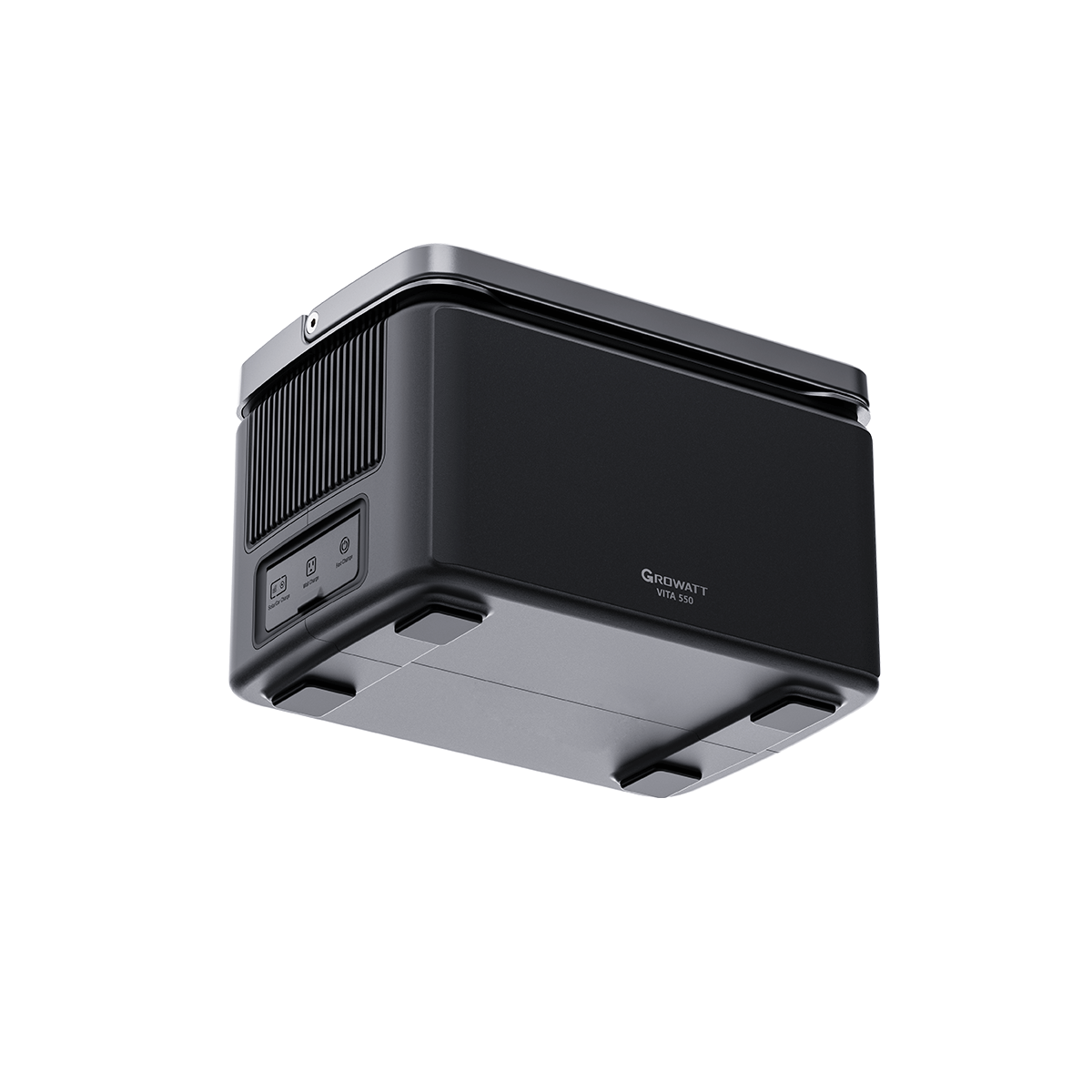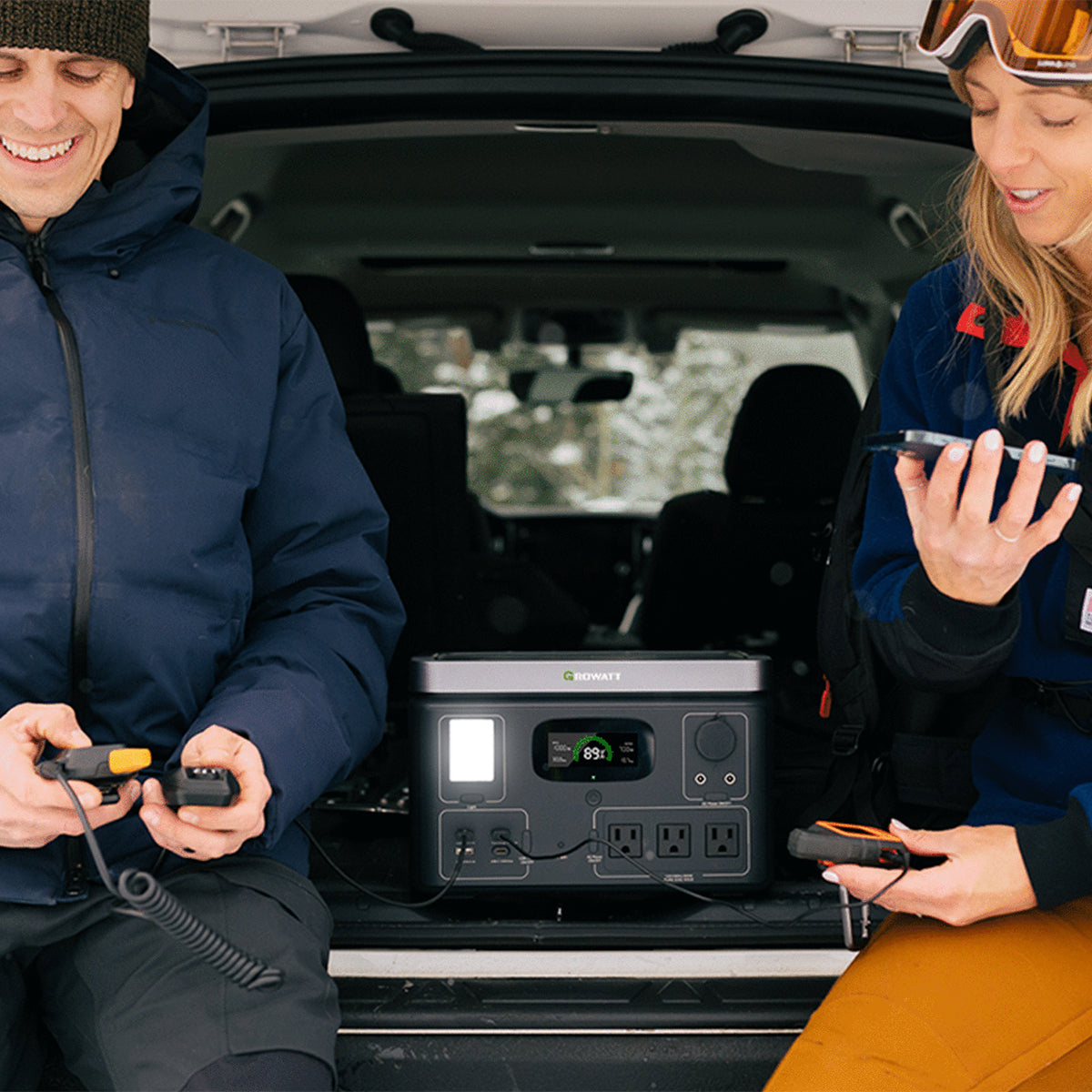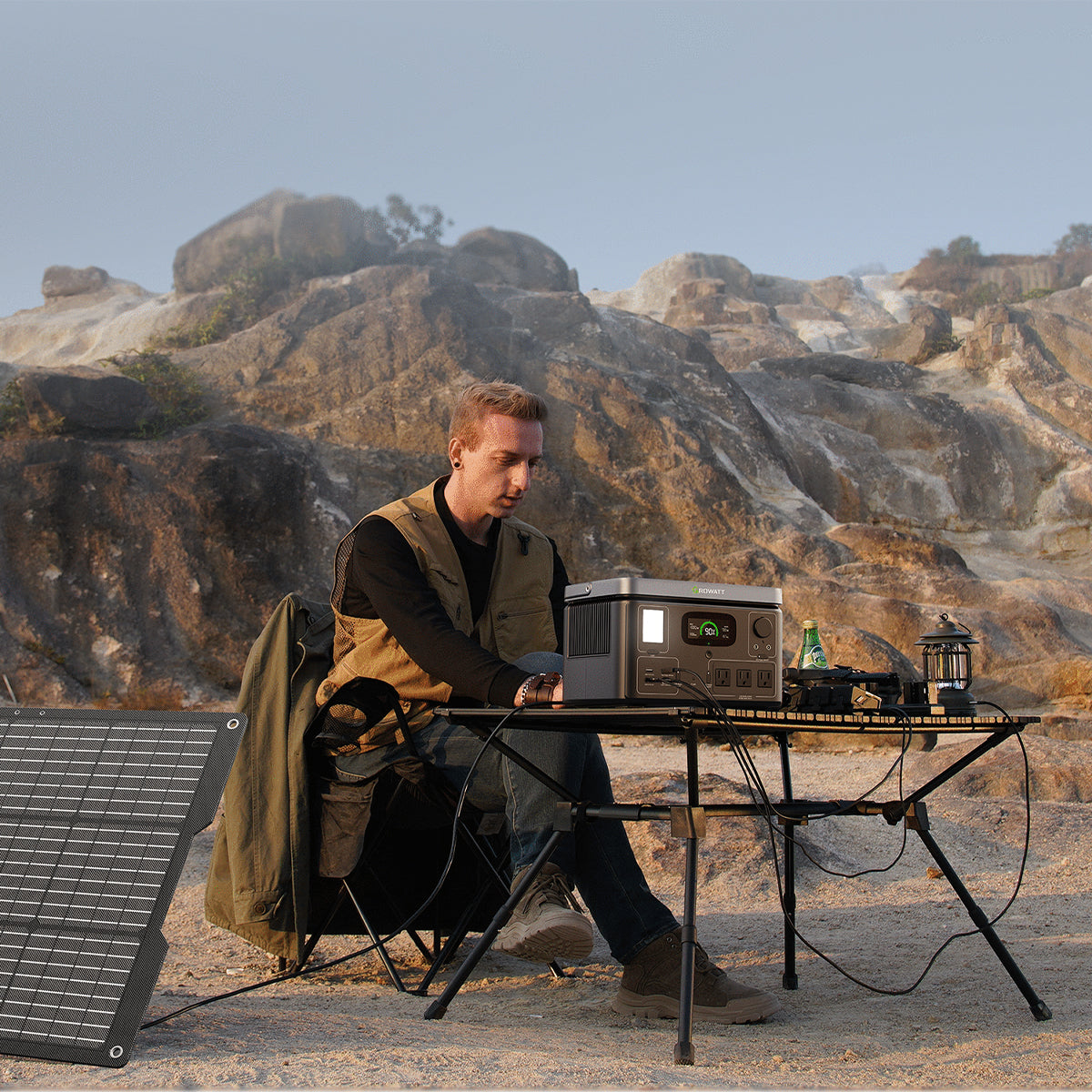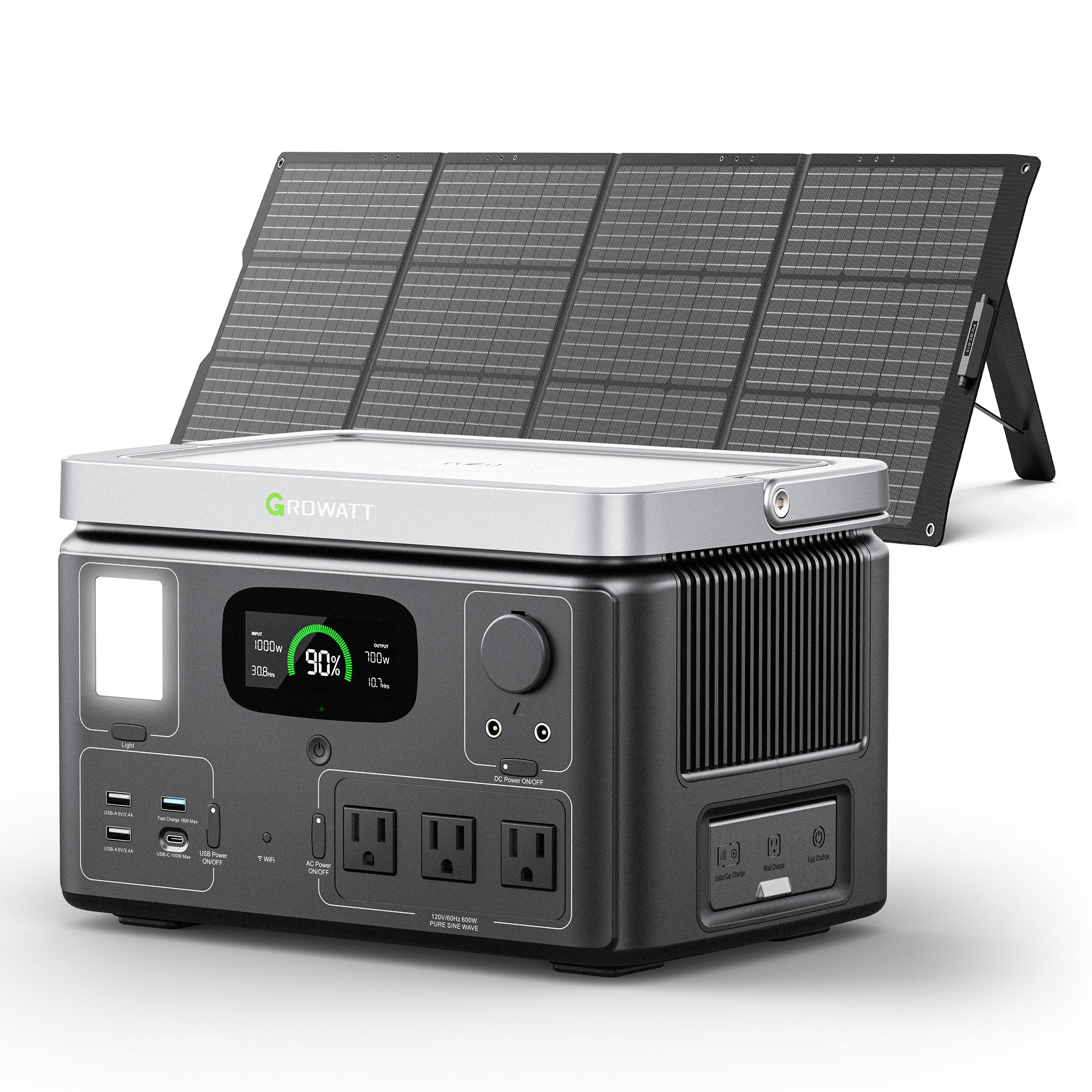 FREE SHIPPING
30-DAYS RETURN
2-YEAR WARRANTY
GLOBAL SUPPORT
Growatt VITA 550 Portable Power Station - Mother's Day Sale
$429.00
Sale price
$529.00
-$100
Ends in
00
Days
00
:
00
:
00
538Wh Capacity & 600W Output 
LiFePO4 Battery with 3,000+ Life Cycles to 80%
Wall Charge in 1.6 Hours, 240W Solar Charge in 2.5 Hours
Watt+ Up To 1050W - Drive a wider range of devices beyond 600W with the Watt+ feature
Up to 11 outlets to power most of your devices

Easy & Remote Control via App
Features
Tech Specs
Reviews
Net Weight
Dimensions (LxWxH)
17.99 Ibs/

8.16Kg

12.2 x 8.4 x 7.8in (310 x 213 x 197.5mm)
Certifications
Optimal Operating Temperature
ETL, FCC, IC, DOE, CEC, CA6
20°C~30°C / 68℉~86℉
Warranty
Cell Chemistry

2 Years

LiFePO4
Lifecycle
Capacity
>3000 cycles

538Wh
MPPT
MPPT Efficiency
Support solar power MPPT charging
99%
Solar Charge
Battery Management


2.5 Hours (Max Input under full sunlight)


12-24V, 10A, 240W Max


Over/Under Temperature Protection,




Under/Over Voltage Protection,




Overcharging Protection,




Over discharging Protection,




Overload Protection,




Short Circuit Protection.

AC Charge
App Management
120V~, 60Hz, 6A Max

Yes (Support WiFi & Bluetooth Connection)

Vehicle Charge
Lighting 

12/24V, 8A, 

Adjustable

AC Output

120V, 60Hz, 600W
Surge 1200W



Car Outlet
1 x 13.2V/10A, 132W Max
USB-A


2 x 5V/2.4A, 12W Max


USB A Quick Charge


1 x 5V/3.4A, 9V/2A, 12V/1.5A, 18W Max


USB-C PD


1 x 5V\9V\12V\20V, 5A, 100W Max


Wireless Charging
1 x 15W
DC 5521*2
2 x 12V/3A, 36W Max
Growatt VITA 550 Portable Power Station
Clean battery power station for off the grid.
Clean battery power station for off the grid.
Recharge tte Growatf quickly from AC and DC. Perfect on weekend camping trips. Charge off your car or with the 100 or 200 watt Solar panels. Minimum line noise on my pa speakers, dj board, and laptop. Run v12 coolor, pump up air mattress, recharge your phones, or keep a fan and cpap running all night. Smaller size east to carry from car to camp site. Recharge on ac under two hours or faster. Also nice don't have an external power brick, just ac cord. East to use and switch. In pitch there mode to drive high watt non electronic devices like hot plate, coffee marker, or hair dryer like over 1000 watts.
DC Jack an XT60 connector allows your car or solar, with own diy cable charge off another 12v dc battery. That allows all dc/ac outputs to work while charging. Sadly only flaw is the lack of ac relay circuit to allow AC charging and use. So you charge off AC or use AC 120v plugs, but not both. Since my use will be from my car, off grid, or at home when there a power blackout. Doesn't matter that much. Has nice bluetooth app to help control the charging, output, and check charge usage levels. Simple light. Nice built in screen to see battery levels & use. So far enjoying this.
Beats my old setup of very heavy marine battery in boat box with with lower watt inverter and various plus and connectors.
Seems fairly weather proof and durable.
Like better lithium-polymer battery (LiPo), which means should last much longer on recharge and use cycles.
Overall great product.
Thanks Growatt, DB
I have yet to test it fully as I bought it to use in my off grid cabin.
Camper Power
Restoring old cabover camper. Did not want to buy converter, inverter, cable, shunts, switches, and battery. All in one LiFPo service from a compact and portable unit for a fraction of cost. Minimum weight and size. Works as advertised.

VITA 550 Power Station
The Do-It-All Solution for Outdoor Needs
538Wh
Ideal for outdoor adventures
Watt+
Drive even more devices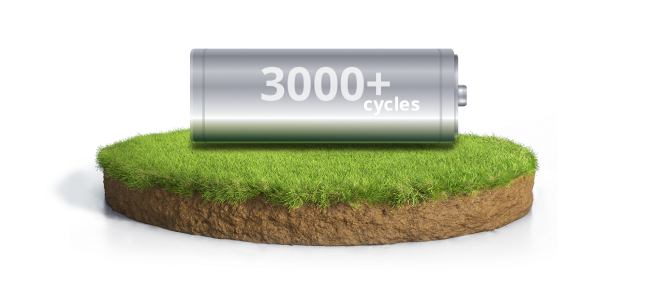 2.5 Hrs
Superb solar charging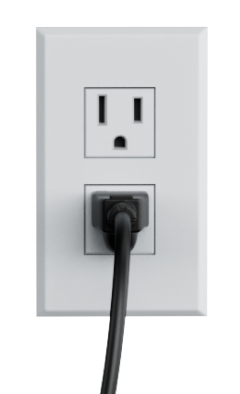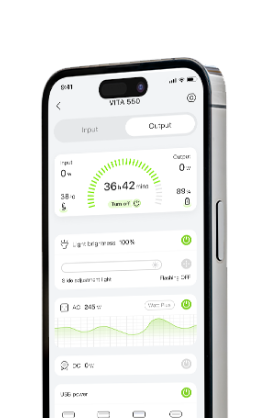 Powers All Your Essential
Camping
Electronic Equipment
Kitchenware & Tools

Camp Lantern
6W
76 Hours

Light Bulb
30W
15 Hours

Electric Fan
70W
6.5 Hours

Radio
100W
4.5 Hours

Projector
300W
1.5 Hours

Heater
600W
0.7 Hour

Camera
10Wh
45 Cycles

Drone
60Wh
7 Cycles

Smartwatch
5W
91 Hours

Phone
6Wh
76 Cycles

WiFi Router
25W
18 Hours

Laptop
50W
9 Hours

CPAP
65W
7 Hours

Television
200W
2.2 Hours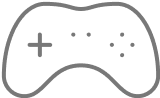 PS5
200W
2.2 Hours

Computer
250W
1.8 Hours

Blender
350W
1.3 Hours

Electric Grill
600W
0.7 Hour

Electric Cooker
700W
0.65 Hour

Coffee Maker
800W
0.5 Hour

Kettle
800W
0.5 Hour

Electric Dryer
900W
0.5 Hour
Microwave
900W
0.5 Hour
1050W Devices Powered
Power Beast with Watt+ Feature
Need to power an electric grill or a kettle?
With the Watt+ feature, VITA 550 could enable heavy-duty devices below 1050W to operate, which breaks through the limits of what a portable power station can do.
Drive Devices Up to 1050W
Watt+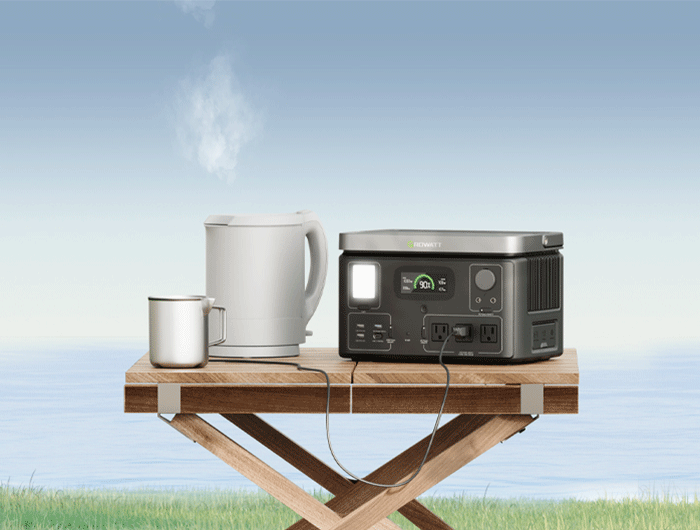 200/100W solar panel both great
Go Green without Pausing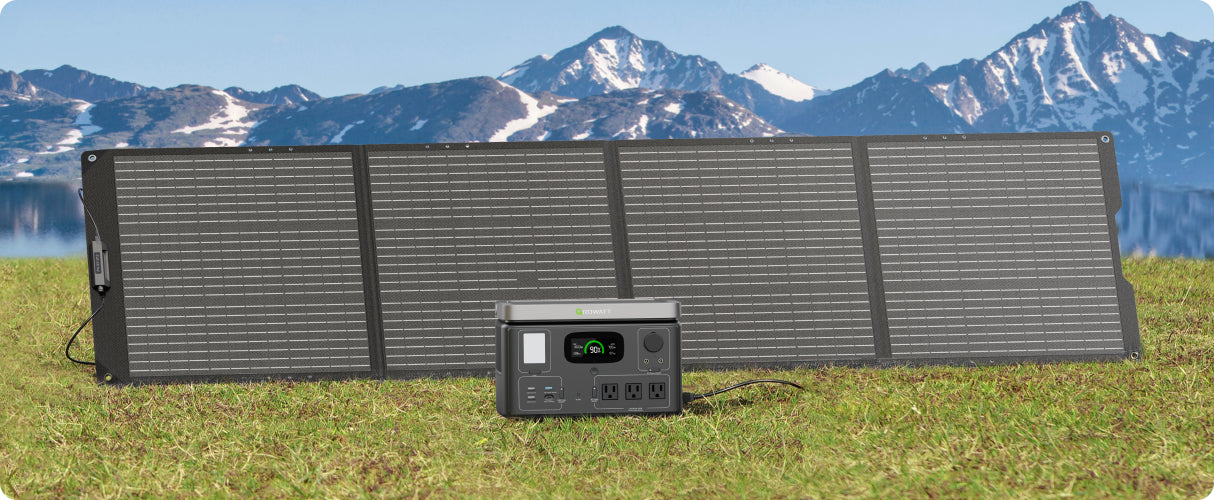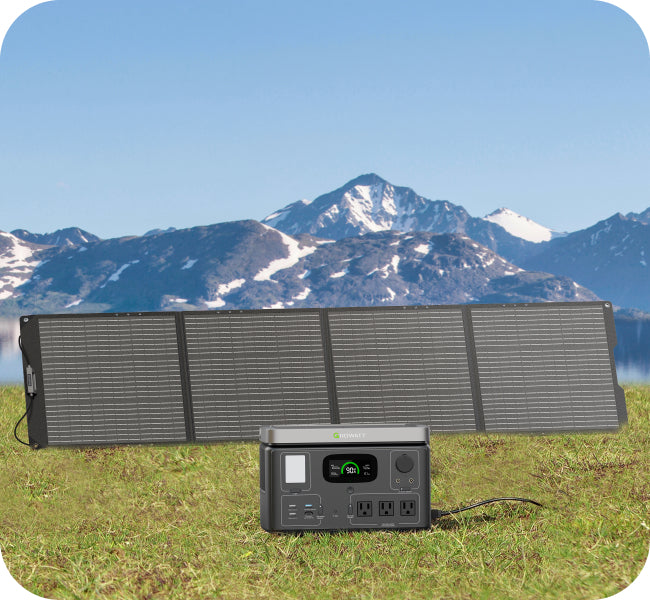 Growatt connects with a 200W solar panel to deliver 240W Max solar charging speeds. The professional MPPT controller detects the voltage and current in real-time to achieve a full charge in 2.7 hours.
Enduring LFP Batteries
With long-lasting LFP batteries, VITA 550 is durable for over 3000 cycles of charges and discharges. In comparison to the industry average of 3 to 5 years, it has an impressive lifespan of around 8 to 10 years, saving you tons of money in the long run!
Enduring LFP Batteries
With long-lasting LFP batteries, VITA 550 is durable for over 3000 cycles of charges and discharges. In comparison to the industry average of 3 to 5 years, it has an impressive lifespan of around 8 to 10 years, saving you tons of money in the long run!
Three Types of Charging
500W Wall Charge
0 - 80% in 1 Hour
The VITA 550's bidirectional inverter technology enables it to swiftly reach 100% power in 1.6 hours. Additionally, you'll explore an easier way to charge the VITA 550 directly with AC, with just a cable and no heavy adapter!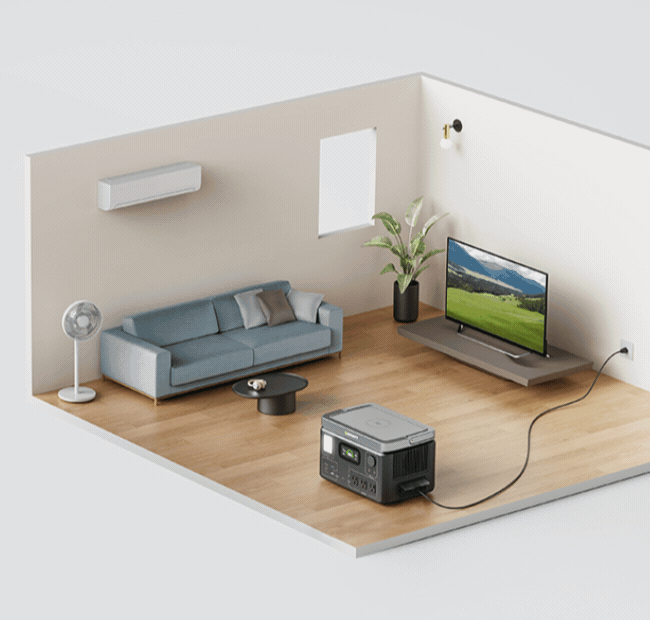 240W Solar Charge
2.5Hrs to 100%
With ultra-fast 2.5 hours solar charging, you'll always be ready to go off-grid and green. VITA 550 can be easily chained to solar panels, so you can enjoy the top-level solar charging speed and never compromise the portability.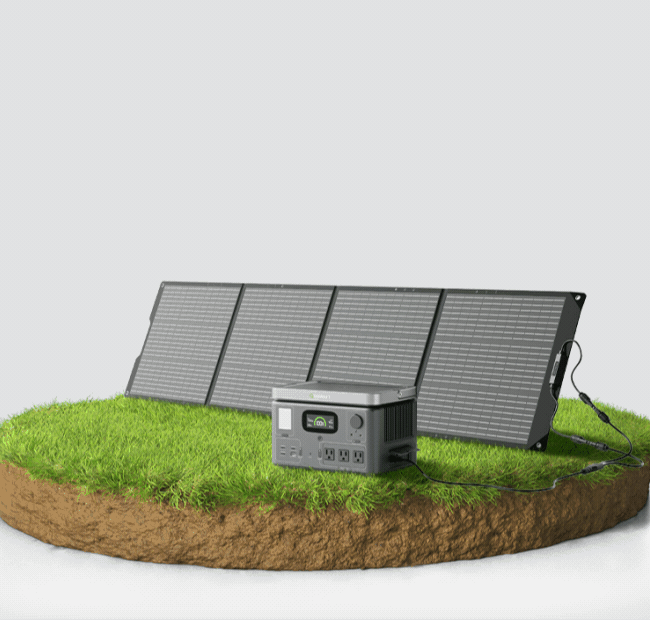 240W Input Power
Intake More Solar Energy
99% MPPT
Almost No Conversion Loss
100W Vehicle Charge
12V/24V
VITA 550 supports 12/24V standard , powering endless fun on the road.                                                              
Multiple Outputs to Get Ready to be Powered Up
Power up to 11 devices simultaneously.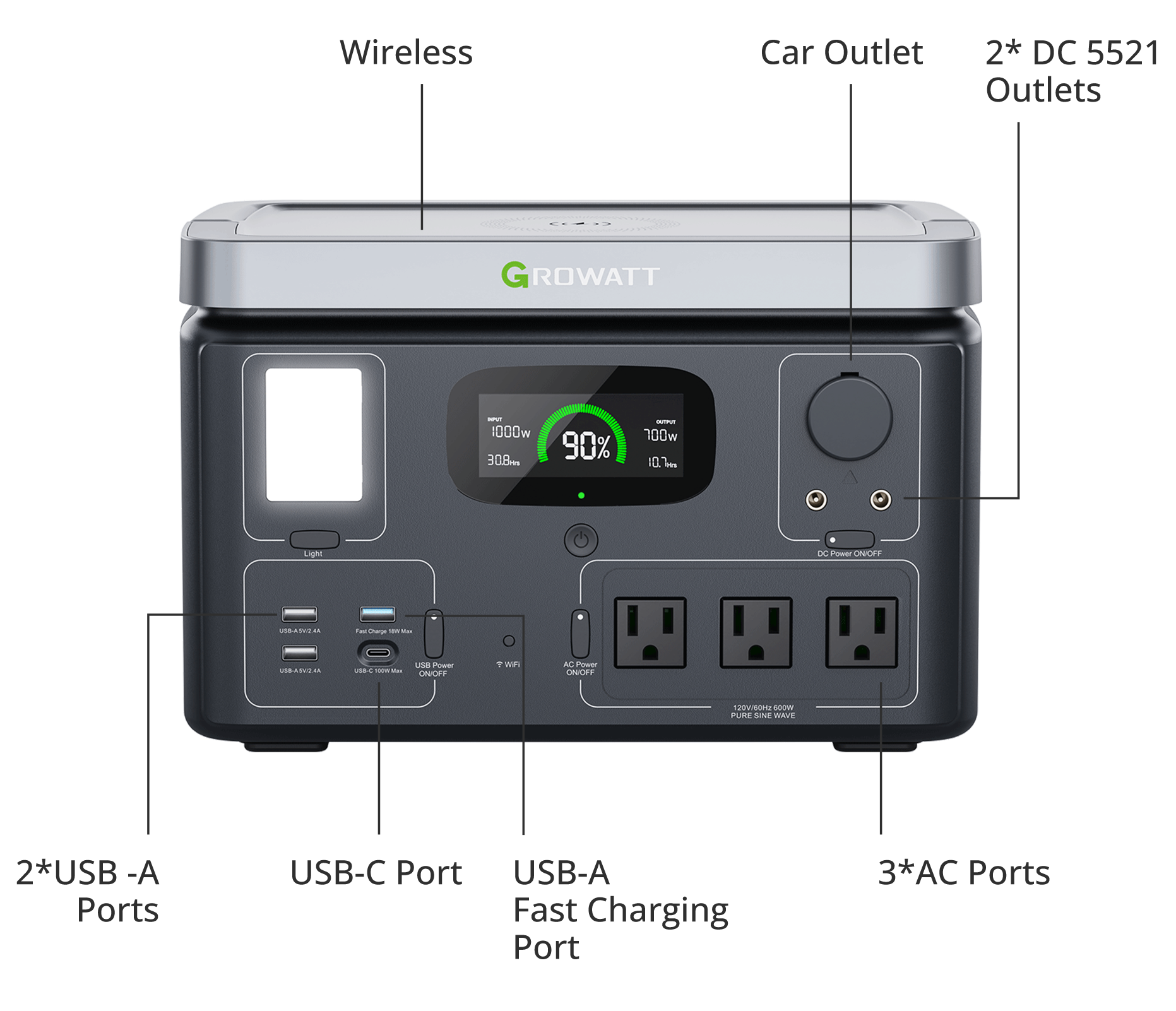 Ultra Portability
Lugging generators can be a hassle. While VITA 550 weighs only 8.16 kg, making it easy to load in your car or move around the campsite. It also features a ergonomic handle, making moving your VITA 550 a breeze.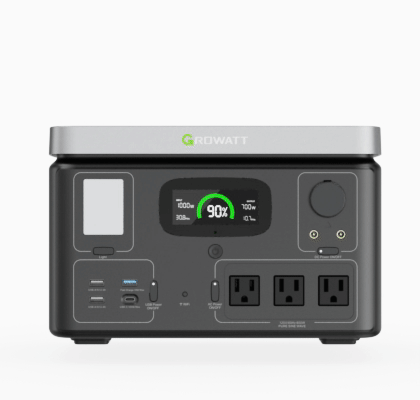 Precise LCD Display
The LCD display of VITA 550 shows a more precise battery percentage instead of using a status bar that jumps every 20% like other competing products, making it easier for users to read and understand the battery status.
High-Performance BMS
Equipped with a high-performance Battery Management System, VITA 550 has you with a safe and reliable power supply everywhere. With multiple layers of protection, VITA 550 powers a worry-free experience for adventurers and outdoor enthusiasts.
Everything is at Your Fingertips
MyGro APP allows you to fully control VITA 550 and access real-time energy data. So no matter where you are, VITA 550 is working under your eyes, making it one of the most user-friendly and intelligent power stations ever.
- Monitor real-time power usage
- Control your devices anytime, anywhere.
- Update firmware remotely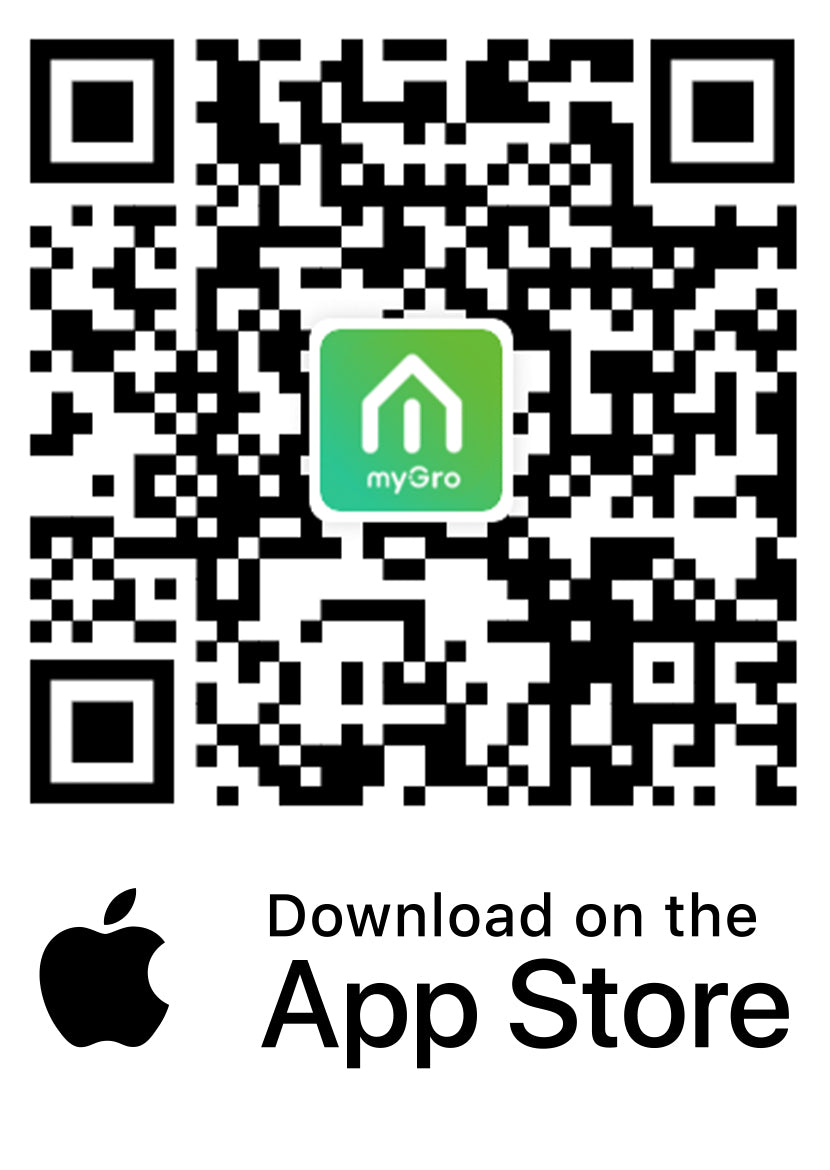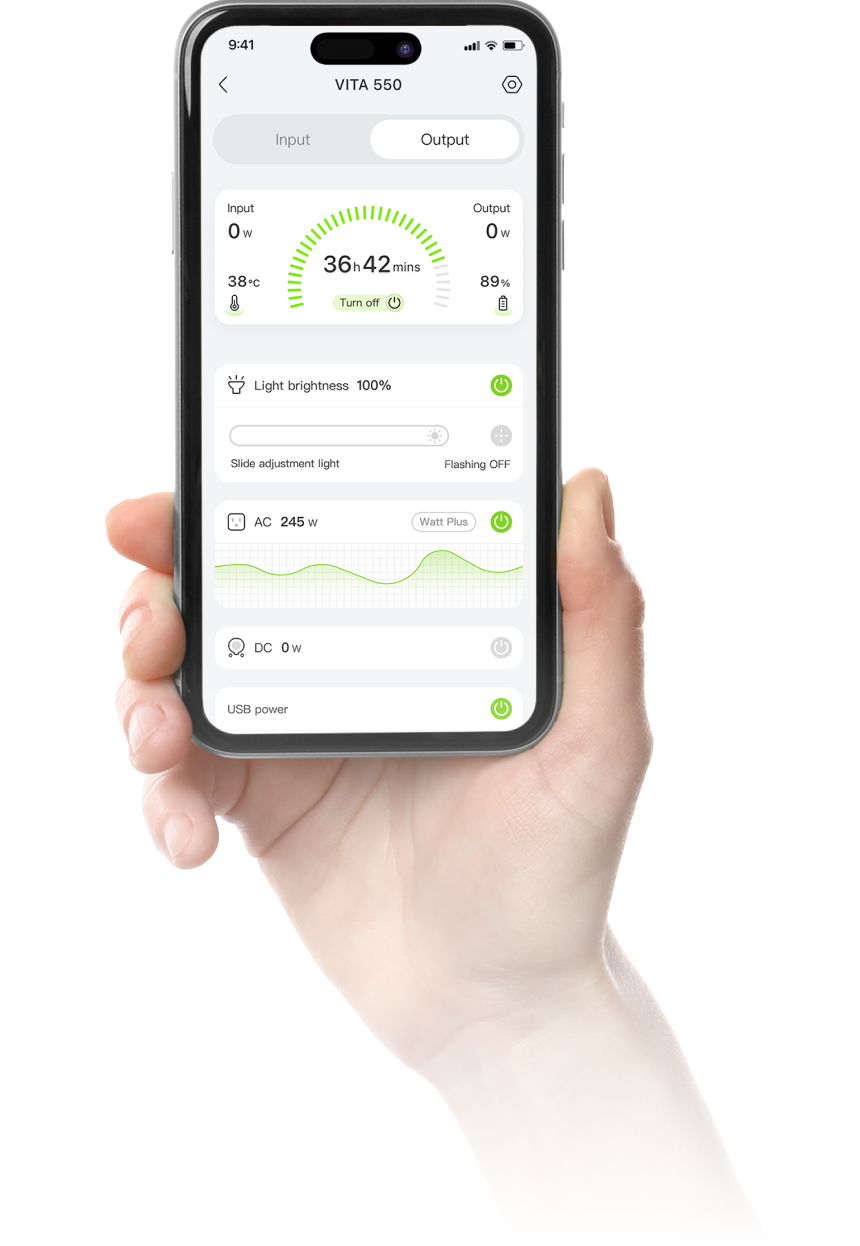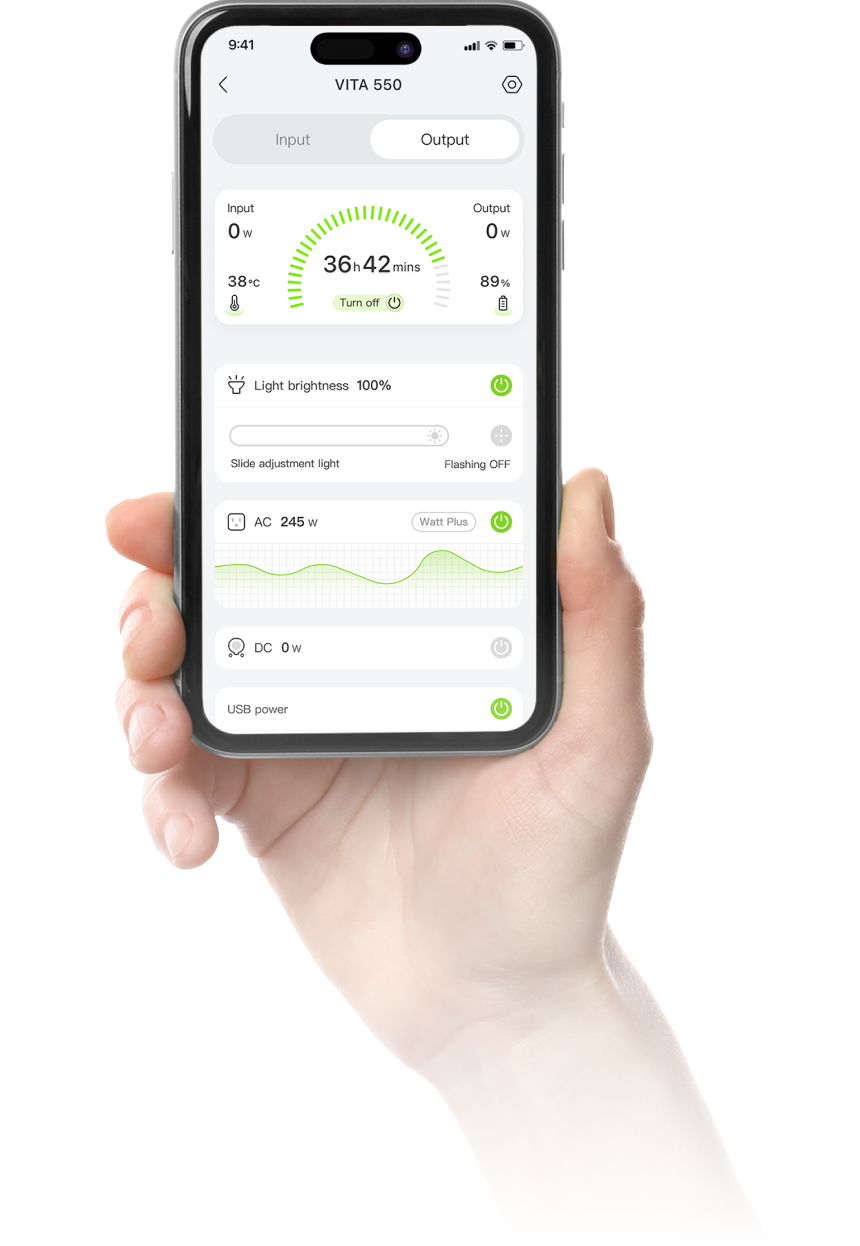 Battery
>3000 Cycles to 80%
Lifecycle
>800 cycles to 60%
Lifecycle
>3000 Cycles to 80%
Lifecycle
INPUT & Output
12/24V, 8A
Vehicle Charging
1800W (Surge 3600W)
AC Outlet
12/24V,12A
Vehicle Charging
2000W (Surge 4000W)
AC Outlet
12/24V, 8A
Vehicle Charging
600W (Surge 1200W)
AC Outlet
General
16.5 x 9.1 x 11.3in
Dimensions(LxWxH)
16.5 x 9.1 x 11.3in
Dimensions(LxWxH)
12.2 x 8.4 x 7.8in
Dimensions(LxWxH)
FAQ
Is VITA 550 available in my country?
The VITA 500 is only available to purchase in the contiguous U.S. now. P.O. Boxes and Military Addresses (APO, FPO) cannot be delivered. Based on information from our logistics partners, they are unable to ship products to other countries and regions. We are still looking for more flexible delivery options, and we will let you know once there are any updates.
When will the product be shipped?
It normally takes us 1 working day to process your order (holidays and weekends are excluded). And the package(s) will arrive within 3-7 business days. The time to delivery will vary depending on which batch you are in, your delivery address, and the speed of local couriers. We will keep you updated on the detailed shipping status and share with you the freight number.
How much is the shipping fee? Is the customs fee included?
Growatt provides free shipping for all orders in the contiguous US.
What devices can Growatt VITA 550 portable power station power?
Its AC output can power as high as 600W. With the Watt+ feature, it can run electrical appliances or devices below 1050W. This unique technology allows the VITA 550 to power a wider range of devices compared with other 500W portable power stations on the market.
How long does it take to charge Growatt VITA 550?
With AC charging, fast charge from 0-100% in 1.6 hours, normal charge from 0-100% in 3.5 hours. And VITA 550 support up to 240W solar input, from 0-100% in 2.5 hours.
What type of battery is it?
It comes with LiFePO4 Battery and up to ten years of service life.
Can VITA 550 be used while charging?
No, you can't charge VITA 550 while powering your appliances.
How long will it power my device on a full charge?
It almost depends on the operating power of your device. Normally, the working time = 538Wh*0.85/ the operating power of your device. For example, if your device operates at 50W, then the power supply time is 538Wh*0.85/50W ≈ 9 hours, please note that this is a theoretical estimated time, you need to refer to the actual use environment.
Can it power my 500W Microwave Oven?
Certainly! It can continuously power appliances or devices below 600W.
How long will it power my CPAP?
Normally, the operation power of CPAP is 30-60 watts, so according to the calculation of working time = 538Wh*0.85/CPAP operation power, we can know that it can supply power for CPAP for 7-15 hours, depending on your CPAP operation power.
Are there generators that don't make noise?
Among all types of generators, solar generators have the lowest noise level and are the quietest, except for the sound of the fan for cooling.
What's a good generator for camping?
Generally, a solar powered generator is the most suitable for camping because of its portability and quietness. More and more RV owners use it instead of gas powered generators as power for RV appliances such as air conditioners and small refrigerators.
What is the quietest generator for camping?
Solar generator! It is virtually noiseless compared to other types of generators. We recommend using a solar generator when camping, because of its environmental protection and low noise, it is enough to make your camping time more meaningful and enjoyable.